One card for all your business needs
With Mooncard, simplify your professional life
Carry out all your business expenses with a single payment card. Adapted to your professional needs, Mooncard allows you to pay all your expenses without incurring any personal costs and without expense reports. Make your business trips, organize your events, pay for your digital subscriptions, your office supplies and your professional trips thanks to your configurable payment card.
For every need, its Mooncard solution
Are you a manager, employee, financier or accountant? As the French leader in business cards, Mooncard supports you on a daily basis by adapting to individual needs. No more expense reports, manual processing of expenses and paper receipts, save time, increase reliability and increase security. Depending on your role in the company, find out how Mooncard adapts to your needs.
Find out more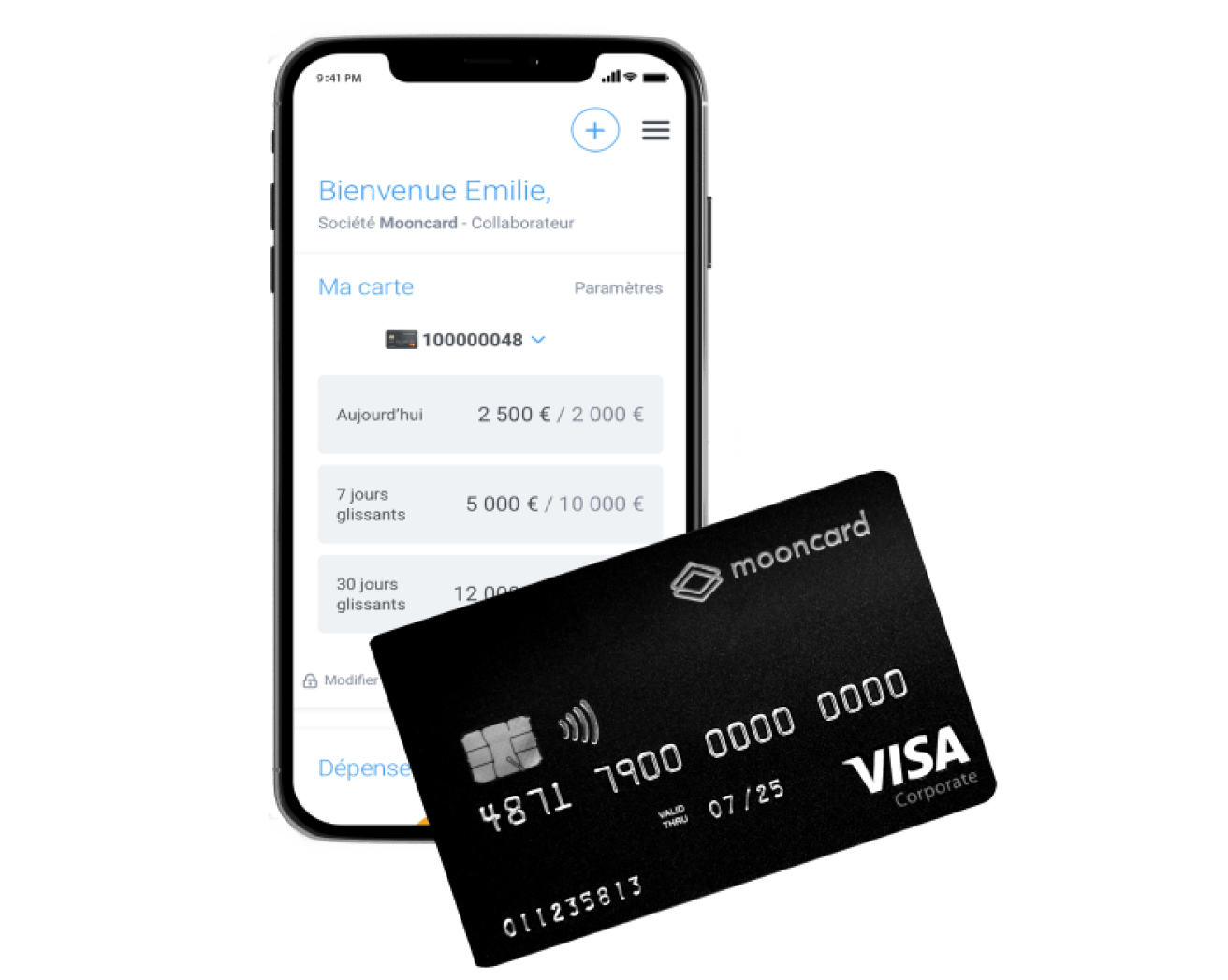 Need more information ?
Our team is available Monday to Friday from 9 a.m. to 7 p.m. to present the Mooncard solution to you and work with you to design a tailor-made quote corresponding to your business needs.
Be contacted