Mooncard meets each of your needs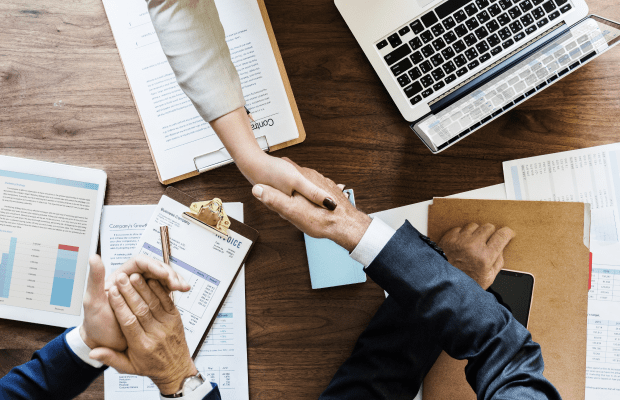 Director, Director
Entrust payment cards to your employees and configure them in a few clicks: define the conditions of use for each employee (type of expense, authorized days, limits, etc.). Follow all operations in real time from our management application. All payment data is automatically synchronized with your accounting software, in the form of accounting entries, without re-entry. With Mooncard, no more expense reports for your employees, reliability for your accountants and financial, security for you and time saved for everyone.
Collaborator, Collaborator
Pay, take a photo of your receipt and your expense information is automatically generated. You no longer advance any costs, you can throw away your paper receipts (thanks to digital archiving), your expense reports are automated and the reimbursement of your mileage allowances is facilitated thanks to a 100% configurable and secure card. Track your expenses, authorizations and limits in real time on our application, managing your professional expenses has never been so easy.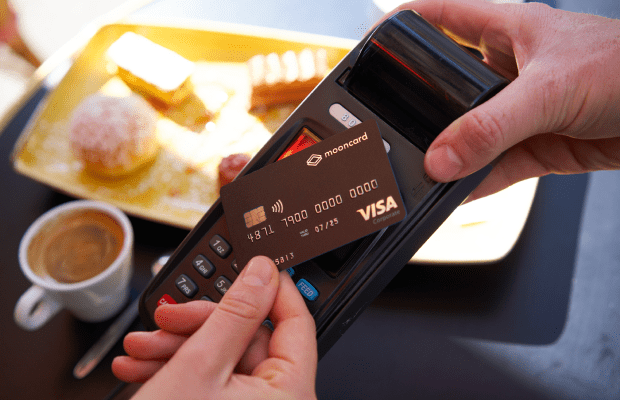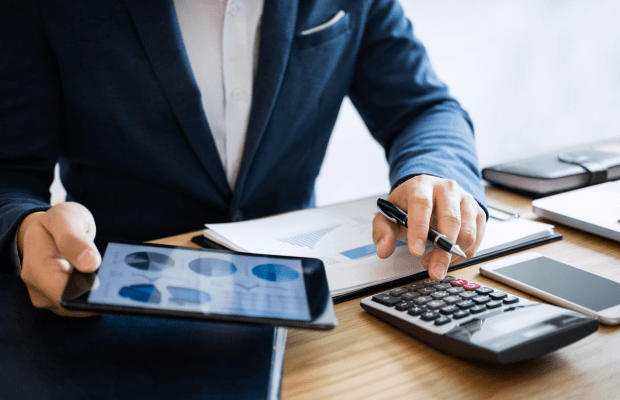 Financial, Financial
Track all expenses in real time and access a reporting of your employees' expenses to analyze amounts, adjust your budgets and have complete control over the expenses incurred. Your accounting records are generated automatically, based on your charts of accounts and settings. The expenses of all your employees are automatically paid into our application and the fields filled in are adaptable to your needs. VAT recovery is automated on 100% of expenses.
Accountant
The Mooncard management application gives you an overview of your customers' expenses in real time. Your accounting entries are generated automatically, according to your charts of accounts and the settings of your accounting software. Without re-entry, the accounting entries are integrated into the accounting software of your choice. Collecting receipts is made easier, Mooncard supports your customers in sending their receipts and automatically relaunches them.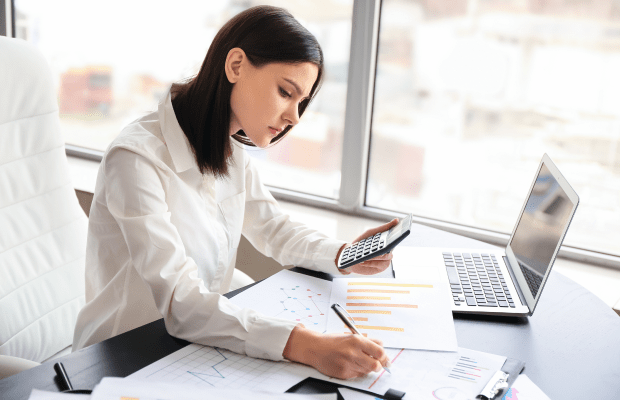 Need more information ?
Our team is available Monday to Friday from 9 a.m. to 7 p.m. to present the Mooncard solution to you and work with you to design a tailor-made quote corresponding to your business needs.
Be contacted