1. Getting Things Done by David Allen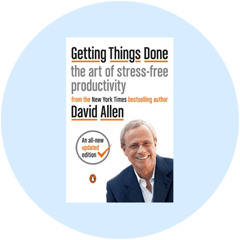 We have to start with David Allen's iconic 'Getting Things Done'. Written in 1989 this book still makes it into nearly every productivity book ranking out there. Allen's recommendations focus on the importance of relaxation and achieving greater productivity but ensuring it's stress free.
"Your ability to generate power is directly proportional to your ability to relax."
2. The Productivity Project by Chris Bailey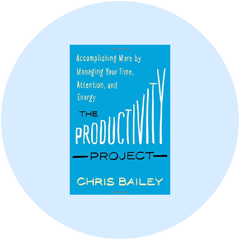 Author Chris Bailey took a year out of work to test different methods for increasing productivity. From cutting out sugar and caffeine, to getting up at 5:30am, and trialing the 20-second distraction method… he tested them all so you don't have to. Over the course of the year, he blogged the results of his experiments and this book summarises the key insights he found. You can also check out his blog for the articles he wrote over the year and many more since.
3. Deep Work: Rules for Focused Success in a Distracted World by Cal Newport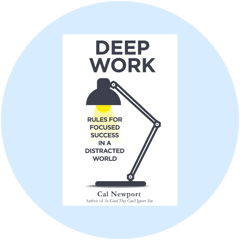 Being able to truly focus on a complex task enables you to do it better and quicker. But that requires not being distracted, which is easier said than done in a world of instant communication all around us. Newport presents the ability to do 'deep work' as a significant competitive advantage and offers practical steps for how to achieve that level of focus. It's no-nonsense advice interwoven with highly persuasive anecdotes that make even the concept of quitting social media seem worth it.
4. Atomic Habit by James Clear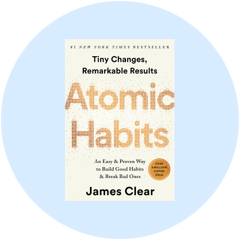 "You do not rise to the level of your goals. You fall to the level of your systems." Clear offers practical methods for integrating small changes into your daily routine that build to big benefits. Rather than seeing productivity and success as the outcomes of discipline, this book focuses on how to form good habits over time in a way that is manageable and sustainable.
5. Joy at Work by Marie Kondo and Scott Sonenshein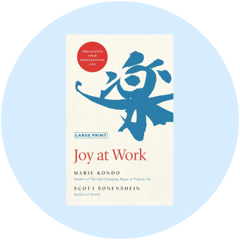 Unnecessary tasks and clutter drain the joy from work and can have a negative impact on well-being. Kondo and Sonenshein combine the decluttering method Kondo made famous through her Netflix show with studies and research to help readers achieve the productive benefits of eliminating all but the things that really matter.
Mooncard's spend management solution was designed to eliminate expense reports so you can focus on more important tasks. It's no surprise that Joy at Work got the thumbs up all round from us in the office!


See you next week for more ways you can use the minutes you saved with Mooncard. 😀
The Mooncard Team