In this week's Mooncard Minutes, we tackle the défi* of DeFi. DeFi is short for decentralised finance and is linked to blockchain technology and crypto, which you may have already heard of!
So if you've got 20, 40, or 60 minutes to spare, why not spend it diving deeper into this topic which is already causing significant evolutions in global financial systems, and shows no signs of slowing down.
We thought we'd share with you some of the resources we found useful to understand the basics of blockchain technology, lift the lid on the riskier side of crypto following a recent market crash, and explore how it all fits into the macroeconomic picture with an interactive map.
*challenge in French. Sorry, we couldn't resist.
20 minutes
Blockchain for businesses
Blockchain technology is the key component of DeFi. It's mainly used for cryptocurrency but has lots of other potential uses as well. We found that IBM's business-focused explainer video (10 mins) complemented by this article (10 mins) provide clear explanations without shying away from the technical terminology.
40 minutes
Crypto: the good, the bad, and the Dogecoin
One of the most (in)famous uses of blockchain technology is cryptocurrency. But how does it work and is it as great as the hype suggests?
Spend 10 minutes diving into this fantastic infographic about the fundamentals of crypto then this 30-minute podcast from the Financial Times digs into the most recent crypto crash with stories from beyond the hype.

60 minutes
So what?
Whilst crypto is the dominant use of DeFi at the moment, DeFi has the potential to significantly impact the future of business and economics.
The World Economic Forum's Strategic Intelligence map shows how all these subjects interlink with national and global strategic issues. From new business models and financing net zero goals, to regulation and financial risk. The map has Interactive definition nodes so you can quickly get a more micro or more macro view of the topics that interest you the most.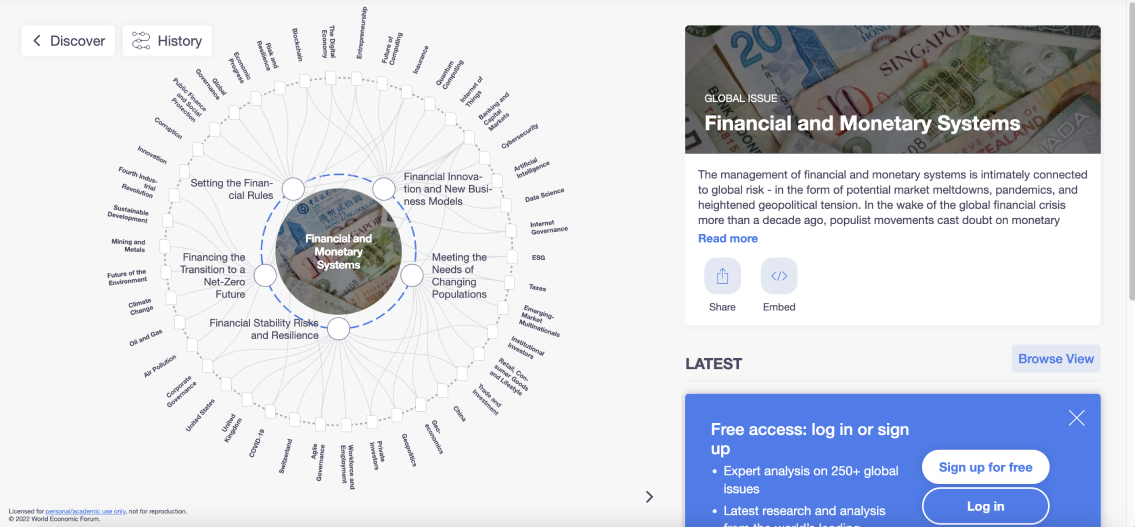 See you next week for more ways you can use the minutes you saved with Mooncard.
The Mooncard Team
---
Over 5000 companies use Mooncard to reclaim their time for better things than expense reports. Want to join them? Check out our website here, or simply fill in this form to request a personalised call from one of our experts to discuss how we can help optimise your business expense process.