20 minutes. That's how long it takes on average to process one expense report. It might not seem like a lot but those 20 minutes per report add up quickly. Our study showed that a company of 20 people generates between 21 and 30 expenses per month, which equates to 7 to 10 hours every month spent on a task that adds no value to the business.
Mooncard solves that problem and gives you, your manager, and your accountant those minutes and hours back.
No doubt you have a long to-do list that you can use these extra minutes to crack on with, but at Mooncard we think it's also important to take a step back from time to time. Even if it's just for 20 minutes.
So if you used Mooncard this week instead of an old-school expense report, we thought we'd share some ideas for how you could spend that time you've saved...
1 expense report with Mooncard = 20 minutes saved
Hop on the train in Nice and you can be in Cannes 20 minutes later for a double dose of the beautiful French Riviera.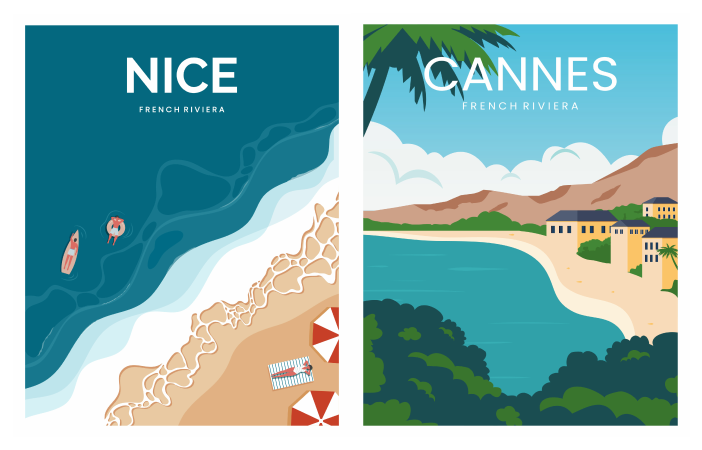 2 expense reports with Mooncard = 40 minutes saved
40 minutes of Vinyasa flow for strength and flexibility. With 11 million YouTube subscribers, 'Yoga with Adriene' is a tried and tested way to step onto the mat. Simple explanations and lots of variations make it great for beginners and pros alike.
3 expense reports with Mooncard = 60 minutes saved
A podcast so interesting we wish it was longer than 60 minutes! Guy Raz interviews Luis von Ahn about how he went from inventing CAPTCHA (those squiggly lines we fill in to prove we're human) to founding Duolingo, the addictive language learning platform now worth $1.5 billion.

We'll be back next week with more ideas of better things to do than expense reports!

The Mooncard Team 😃
---
Over 5000 companies use Mooncard to reclaim their time for better things than expense reports. Want to join them? Check out our website here, or simply fill in this form to request a personalised call from one of our experts to discuss how we can help optimise your business expense process.